What motivates us at WeNow
We want to generate new momentum for climate action. Positive momentum that instils a desire to explore new avenues and change your habits. Collective momentum that motivates and mobilises on a large scale. Sustainable momentum that yields steady progress for businesses, people and the planet.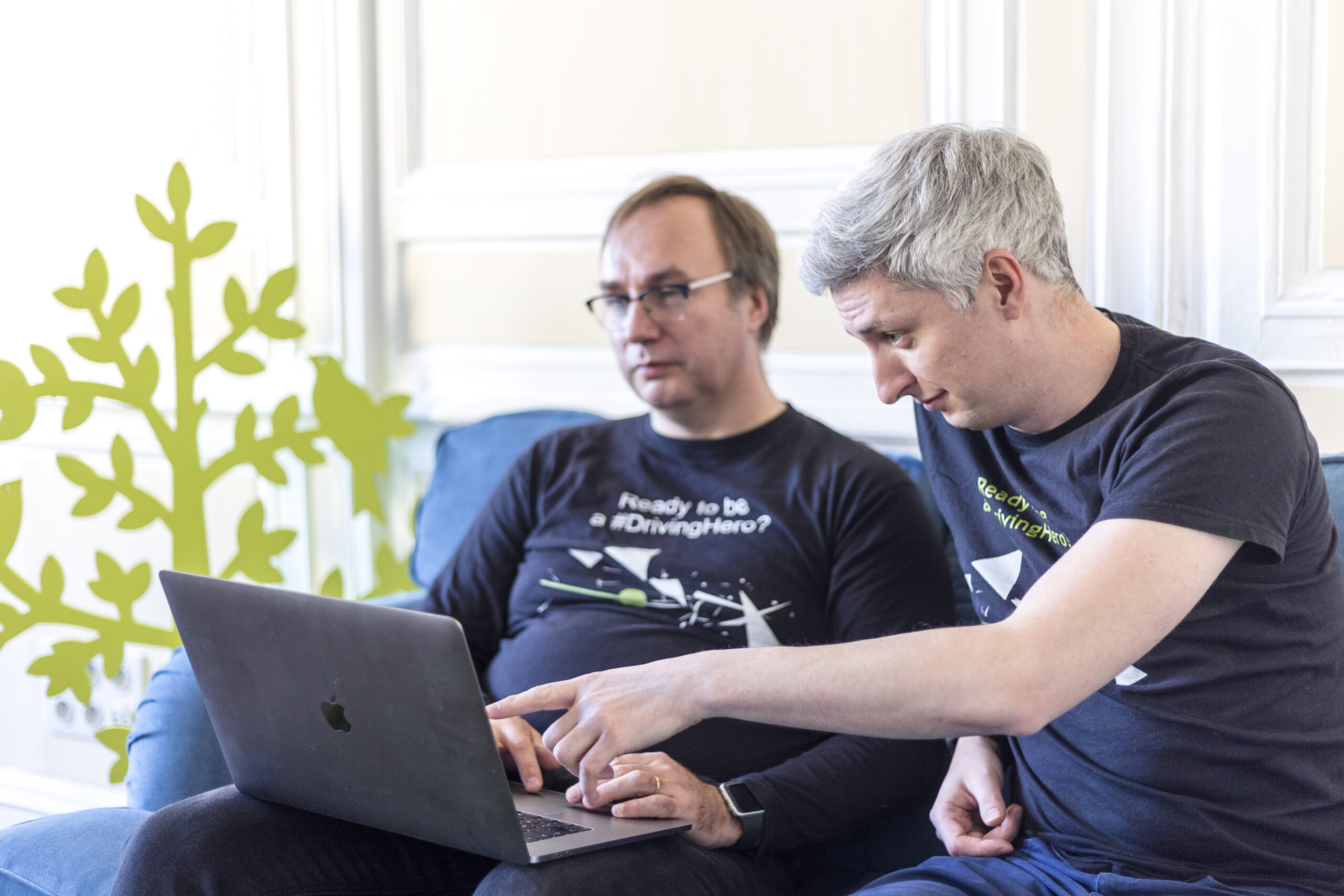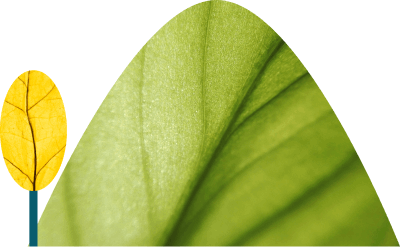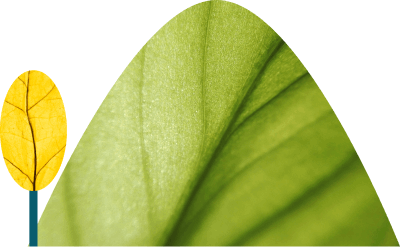 Why we created WeNow…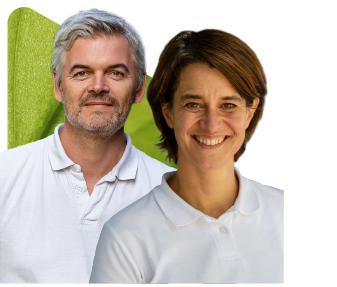 In creating WeNow, we wanted to usher our customers into a new era: an era of positive engagement for the climate that transforms your business and your community.
Fabien Carimalo and Valérie Mas, co-founders
Creative
We are constantly conceiving and developing new ideas for more effectively transforming our customers' climate commitment into economic, environmental and social value-added.
Practical
We aim for efficacy in everything we undertake. Above all, we seek to produce concrete results that yield benefits for your business and employees alike.
Positive
We know that people can start taking action intentionally and enthusiastically simply by being motivated to do so. So we are constantly spurring that motivation to act by ensuring that our solutions and support are driven by as much positive energy as possible.
Committed
We devote all our energy to bringing positive change to the people and organisations for whom we work. We mobilise all available resources to create an impact and make a difference.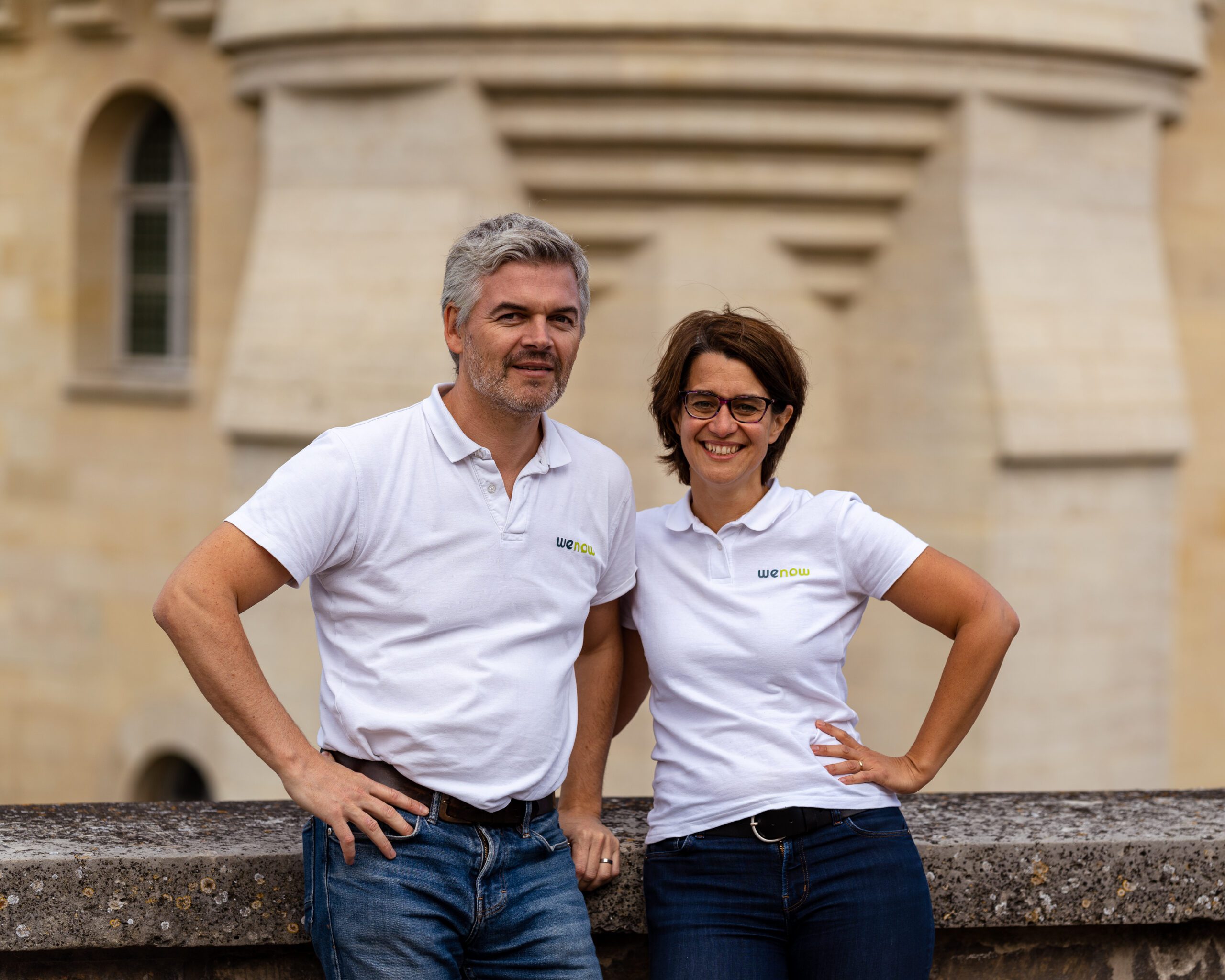 WeNow in seven dates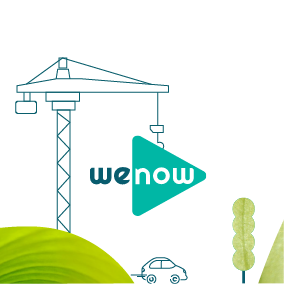 2014
Fabien Carimalo and Valérie Mas, both veterans of major French energy companies, launch WeNow to speed up decarbonisation in the business world.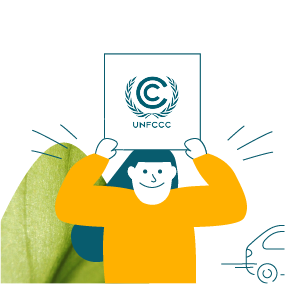 2015
WeNow introduces its smart device for ecodriving.
After just a year in existence, WeNow becomes the only French company to be named a Champion under the UN's Climate Neutral Now initiative.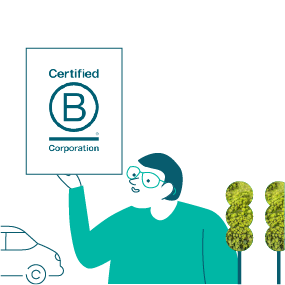 2017
WeNow obtains B Corp certification, awarded to companies that meet high standards for social and environmental performance, accountability, and public transparency.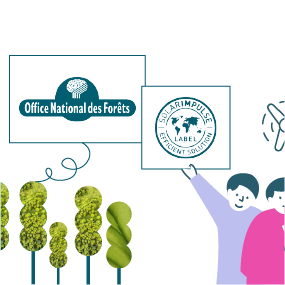 2018
Alongside its customers, WeNow conducts its first tree plantings on land managed by France's National Forest Office (ONF). The same year, WeNow is awarded the label of the Solar Impulse Foundation.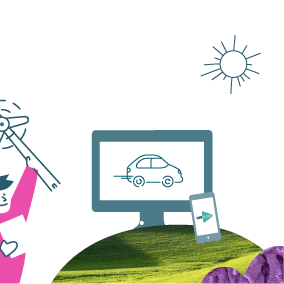 2020
The company raises €1.3 million in funding from Raise Impact, Lita and FBA.
WeNow introduces its first e-learning modules on the topics of ecodriving and climate.
2021
WeNow develops its first climate game platform, designed to pique employee interest in climate issues.
The company becomes the first in the world to win Gold certification from the UN. WeNow becomes a mission-driven company under French law whose purpose is to foster eagerness to take climate action.
2022
The company tests its first box-free Internet connections in PSA, Renault, Audi and Mercedes vehicles. Our sustainable mobility solutions expand with multi-energy coaching that lets user refine their ecodriving performance on any type of engine, including hybrid and electric vehicles.
In addition, our training resources are updated to reflect a new teaching strategy that includes revamped media, systematic use of post-training challenges, the development of quizzes and more.
Vous êtes bien inscrit à la newsletter WeNow !
Nous vous remercions de vous être inscrit(e) à notre newsletter ! Vous êtes maintenant abonné(e) à nos mises à jour régulières sur nos produits, offres spéciales et événements. Vous ne manquerez plus jamais les dernières nouvelles de Wenow. Merci de votre confiance et à bientôt !
Revenir au site